Fresh matters. If you don't believe that, try reheating day-old coffee.
So if you've never tried freshly roasted, ground, and brewed coffee, you owe it to yourself to see what you've been missing. 
Every coffee we sell has been freshly roasted and comes in whole beans. Because nothing beats a truly fresh cup of coffee.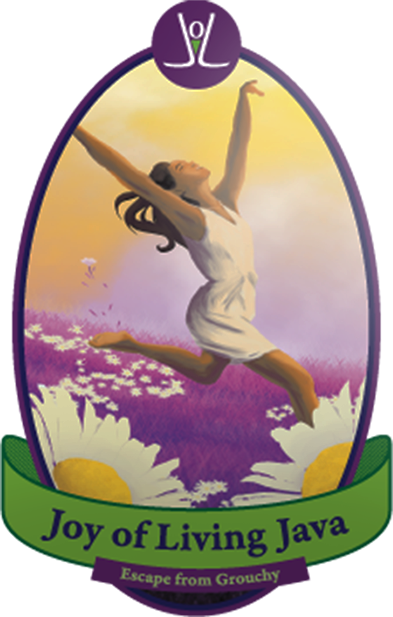 "America runs on java. But energy from lousy coffee only leaves you agitated and grouchy. 
We believe life's too short for anything but amazing coffee. It's why Joy of Living Java is our standard blend. 
A java bursting with flavors of vanilla, pecan, cinnamon, warm caramel, and rum.
Feeling grouchy? This java will change your tune and leave you singing with joy."  — Julie Smothers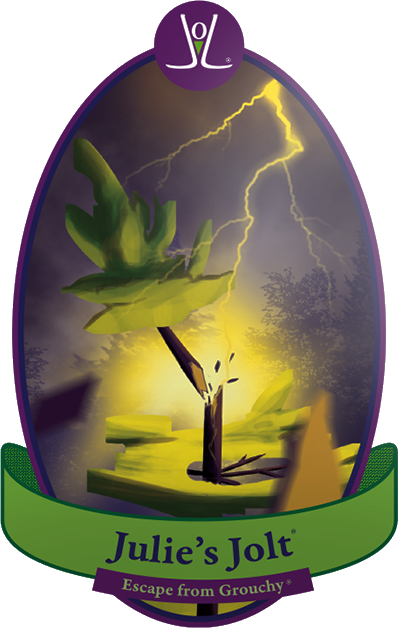 Ralph's Blend is "smooth and rich," but Julie's Jolt is "bold and energizing."
This is a coffee-lover's coffee with beans harvested from the slopes of Mt. Kilimanjaro. A blend that'll power you up and leave you ready to conquer your mountain, plant your flag, and claim your kingdom.
As Julie might say, "If you know, you know." And you won't know until you try.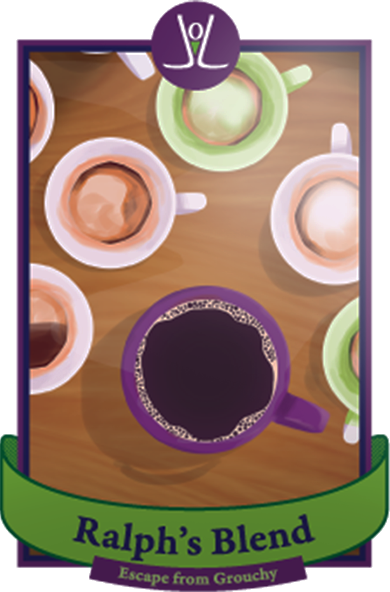 "18 years ago I was a decaf guy, and our roaster was determined to find a "full-strength" coffee good enough to make me switch.
He brought hundreds of different beans, roasts, and blends to try until this high-end, bistro-style blend rung all the bells: low acidity, no bitterness, and smooth like butter.
Guaranteed to become YOUR new favorite." — Ralph Smothers
"In the Scottish Highlands, the morning's chilly fog, rain, and wind are enough to keep lesser mortals under the covers. 
Fortunately, Highlanders drink this bracing "Grogg" to rouse their spirits. Strong enough to wake the dead, yet rich with tastes of buttery toffee, smokey caramel and hints of whiskey grass.
Need to wake up and take on the world? This blend's for you." — William Wallace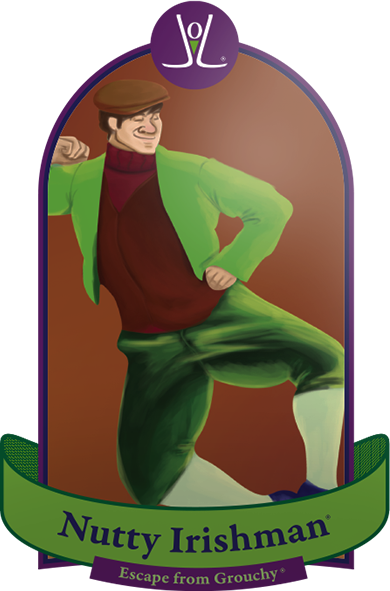 Ever wondered why Irish eyes are smiling?
Lots of reasons to be sure, but the Irish cream in their coffee certainly helps. And our blend does that one better by adding intense hazelnut to the mix. A taste combo worth dancing a jig over — and that's no blarney!
Take a sip o' this Nutty Irishman and your tastebuds will be smiling along with your eyes.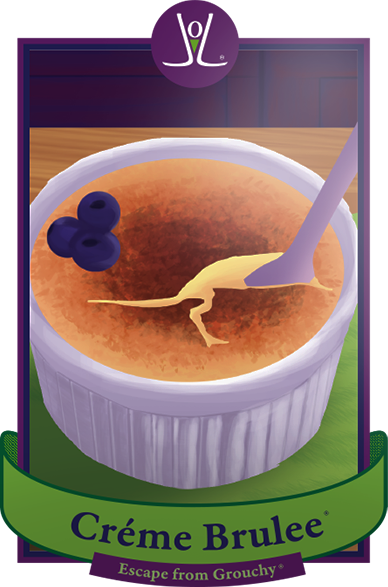 The Queen of Desserts easily holds her own against the fanciest of confections. Yet she's made from four simple ingredients — cream, vanilla, eggs and sugar — transmuted into the golden dynamic between savory caramel and creamy custard.
This Creme Brûlée coffee tastes royally indulgent — but without the calories or formality of fine dining. So you can treat yourself to these finest of flavors as much as you like.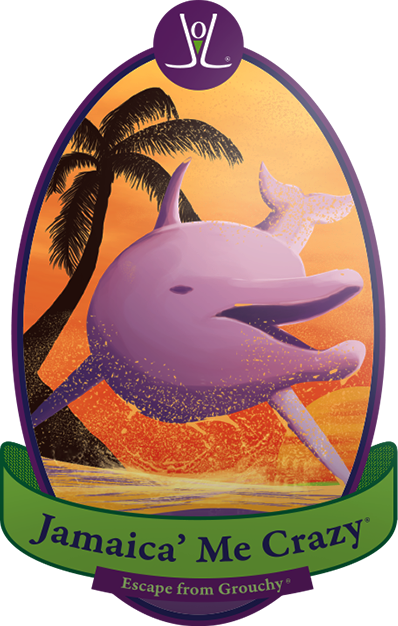 "Who doesn't long for the sun-drenched romance of the West Indies? And no port of call on the Caribbean grows better coffee than Jamaica.
This custom blend brings the magic of Jamaican beans to your mug. Amazing taste will make you crazy for the exotic flavor notes of vanilla, caramel, and Caribbean spices.
Drink in the West Indies' sun with our Jamaica' Me Crazy blend."
We Believe Coffee is the most important meal of the day!